23rd European English Teachers' Seminar - 15th - 21st July 2012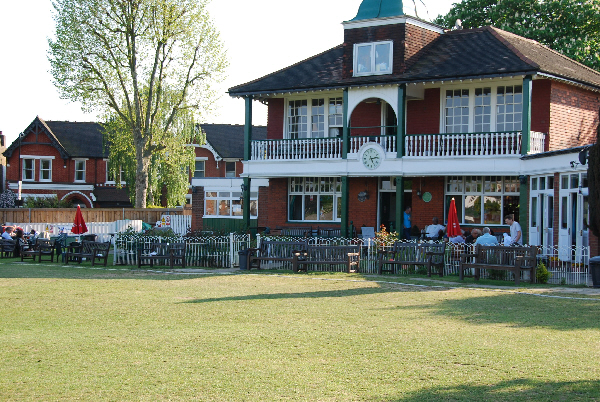 Sunday Evening
A Welcome Evening for the participants
of the English Teachers' Seminar was
held at Ealing Cricket Ground.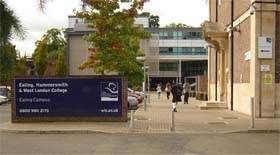 Most course sessions took place
at the Ealing campus of the Ealing,
Hammersmith & West London College.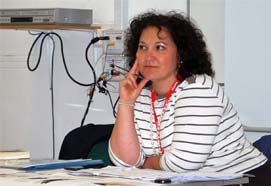 Course leader was Sarah Davies,
Head of English at a private girls' school.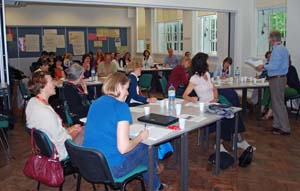 Monday
Dr Tony Thorne delivered two sessions on Developments in the English Language
and Slang and other colloquial uses of English. Dr Thorne is Language and Innovation Consultant at the Language Centre at King's College, University of London and founder of their Slang and New Language Archive.


Monday Evening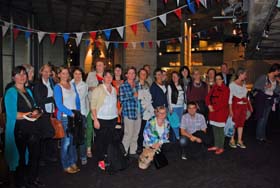 The group took part in a tour of the three theatres
of
the National Theatre - the Olivier, Lyttelton and Cottesloe
on the south bank of the River Thames.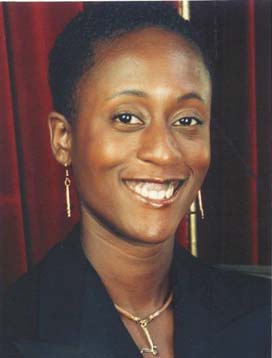 Renowned Poet Patience Agbabi
led a session
on
Using Poetry in the Classroom and
impressed
the English teachers with her
striking and iconic poetry.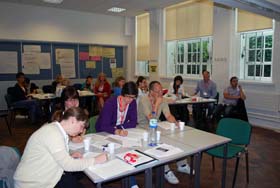 Tuesday Afternoon

Modern Fiction in the Classroom - Stephen Dace
Former Head of English at an independent college,
Stephen has just finished writing his first novel.
Stephen led a session which looked at ways of
using texts in the classroom for both creative
and analytical work.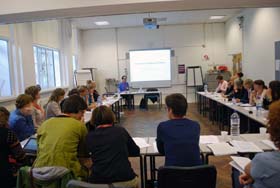 Wednesday Morning
Kieran McGovern - British Education System
A lecturer in Teaching English as a Foreign Language,
Kieran looked at some of the philosophies and
controversies underlying education in Britain.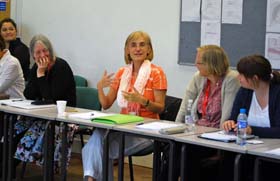 Wednesday Afternoon
Delegates had the opportunity to divide into
small groups and discuss successful
lesson plans, best practice in the classroom
and discuss issues of concern.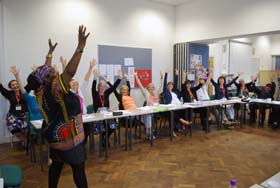 Creative Writing in the
Classroom – Sandra Agard
A writer and storyteller, Sandra runs regular storytelling,
creative writing and reading development sessions
in the community and has published

poetry,
short stories and plays.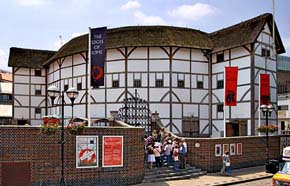 Thursday Afternoon
Workshop at Shakespeare's Globe Theatre
After a guided tour of the Globe playhouse,
one of the resident actors examined the way
they approach Shakespeare's plays. Through
exercises, techniques and practical exploration,
participants learned how to encourage their
students
to work with the Elizabethan language
of Shakespeare's
time and engage with the text
as a script for performance.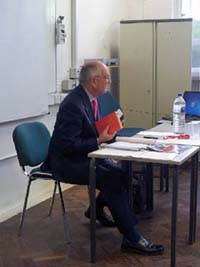 Friday Morning
British Politics –
Professor Anthony Glees
from the University of Buckingham
and director of the Centre for Security and Intelligence Studies.
Prof Glees
is well known for his extensive work broadcasting
and writing about European affairs and German politics.
Discussion centred on the current political situation in Britain.
Friday Lunchtime


Plenary Lunch - Seminar participants shared a final lunch together and teachers received a Certificate of Attendance and evaluated the week's sessions.