European English Teachers' Seminar 2012



"Thank you for this week; time flew by and I have learned a lot, refreshed my English and was inspired by many things!"

CE, Germany.



"I had a very inspiring and useful week. The seminar exceeded my expectations. I hope I can return soon, and I'll definitely talk about it to my colleagues and students (who are future teachers of Eng

lish)."

LJ, Belgium.



"Dr Tony Thorne - very interesting! Patience Agbabi - inspiration! Prof. Anthony Glees - interesting and thought-provoking. Stephen Dace - entertaining and useful in my classes!"

KC, Sweden.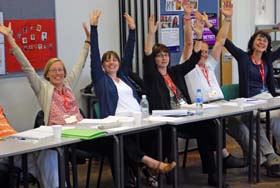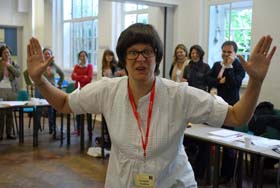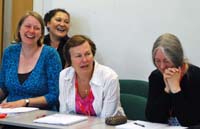 "All the lecturers were excellent - it was a joy to listen to them!" EU, Finland.



"The Globe workshop - lots of useful tips on getting into the Shakespeare texts, and perhaps setting up parts of a play. (Patience)

Agbabi and (Sandra) Agard's workshops of poetry and writing - many useful tips on how to get the students writing. Stephen Dace - many good ideas and book recommendations."

ARD, Sweden.



"Thank you very very much for your care and above all the very good organisation, having succeeded in bringing all these outstanding lecturers to us! Best wishes for the future, I hope I'll come back!"

MB, Germany.



"I really enjoyed the course. It was great to hear so many different speakers on different subjects."

SW-Z, Germany.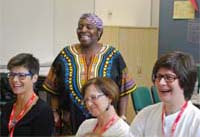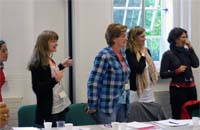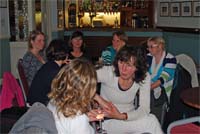 "Everything and every lecturer was interesting. This last session with Anthony Glees was brilliant - really good, fantastic lecturers. Thank you."

MP, Finland.



"Thanks a lot for your boundless patience with an 'elderly' forgetful teacher who has been tremendously grateful for your kindness and good humour. I won't be back, because "further education" may not be of any use to me. But I'll send my daughter who is going to be an English teacher (23 years old now) once she is into teaching. I'll treasure my memories of the Ealing Seminars."

KS, Germany.



"Thank you all very much for a brilliant week!"

SL, Germany.